Accepting New Patients
WELCOME TO THE PRACTICE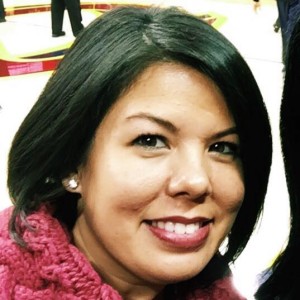 I am pleased to announce the addition of Josephine Brinkley, MSN, WHNP-BC, RNC-OB, to our growing practice as our newest nurse practitioner. We are excited to have Josephine on board at the practice and look forward to having everyone meet her soon.
One of the driving forces for bringing in a new provider allows us to keep wait times for appointments at a minimum.
Josephine received her Bachelors of Science in Nursing from Clemson University in South Carolina in 2001. She worked at Gwinnett Medical Center as a Labor & Delivery nurse for over 13 years. In 2011, she became certified as an inpatient obstetric nurse (RNC-OB).
In 2015, Josephine graduated Magna Cum Laude from Georgia State University with her Masters of Science in Nursing specializing in women's health. She is a member of Sigma Theta Tau International Honor Society.
She has over a decade of experience and likes to work in partnership with our patients, just as the rest of the team. She is well trained in women's health and has a special interest in menopause management, family planning, adolescent and young adult health promotion, birth control management and family planning.
Josephine resides in Gwinnett County with her husband and two children. She enjoys spending time with her family and friends, traveling, reading, and running.
We are so excited for the future of our practice. Please join me in welcoming Josephine Brinkley to our practice. She is a great addition!
Call 770-962-5100 today to schedule your next GYN appointment with Josephine.
PROVIDING HEALTHCARE EXCELLENCE FOR OVER 30 YEARS
Preferred Women's Healthcare is devoted to the loving care of female patients whether it be for normal annual exams or medical problems.  As women enter different phases of their life and health, Dr. Arona and her nurse practitioners strive to provide the absolute best care and guidance with compassionate hands and hearts, not only addressing physical complaints but emotional ones as well.
Our providers are meticulously skilled and trained and together have provided women's services for over 30 years.
We welcome patients of all ages to enjoy the comfortable and soothing atmosphere of our office.  You'll be greeted with smiles and leave feeling a sense of satisfaction, knowing you are cared for and in good hands.
Preferred Women's Healthcare is an all-female medical practice located in Lawrenceville, Georgia.
Preferred Women's Healthcare
500 Medical Center Blvd.
Suite 310
Lawrenceville,  GA 30046
Hours: 8:00 am-5:00 pm Monday-Friday
Phone: 770-962-5100
Fax: 770-962-7457
Preferred Women's Healthcare is on facebook!
PWH will be using facebook to share announcements and updates about the practice as well as to share information on current women's health issues.  Like us on facebook to stay up to date.